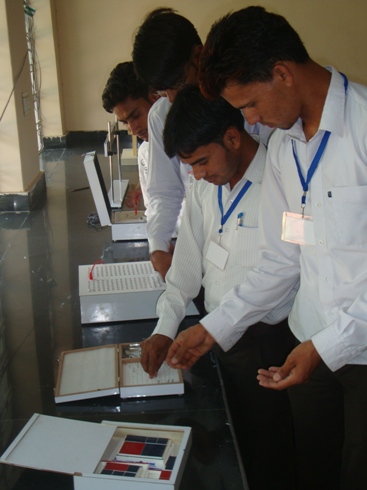 Psychology Lab is brain of our Institution
It Contains various psychological tests and apparatuses.
The laboratory has a seating capacity of  50 students and also has slabs to conduct the experiments.
The display of pictures of various Psychologists and charts makes the environment motivating. Student Teachers often uses these tests for research. as well as for diagnostic purpose.
During Practice teaching Pupil Teachers conducts small-level research on school students and provide valuable suggestions to the school authorities.