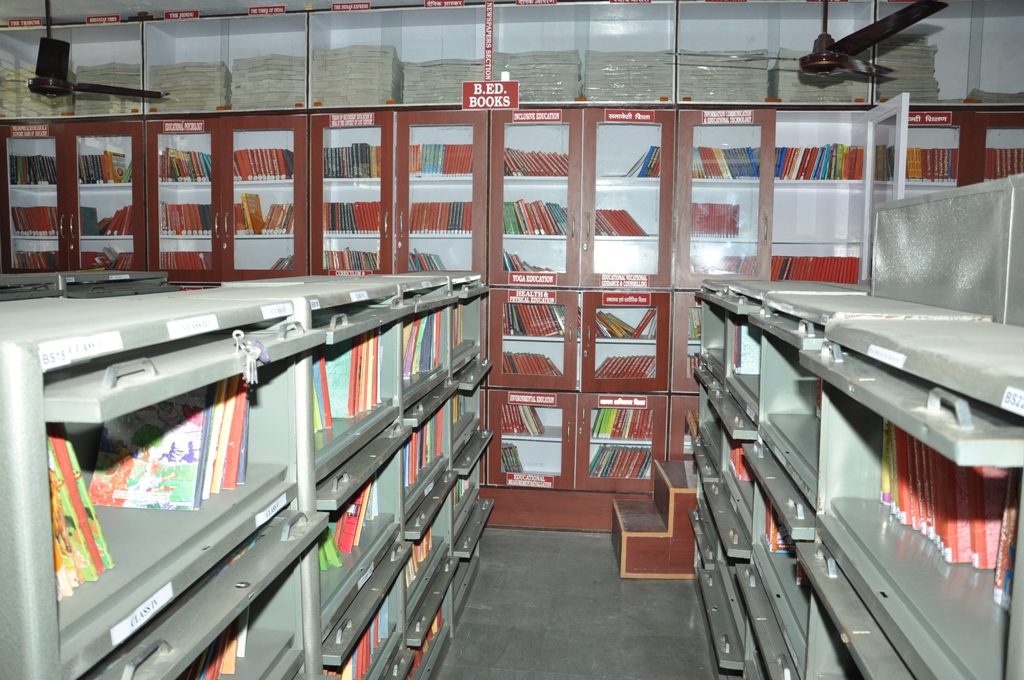 Our College Library was established in the year 2004 when the college had started and is known as Library & Information Centre. It is situated at the first floor of the building in mid area and centrally located with teaching classes.
The Library & Information Centre is small in size but maintains a high standard. The total number of books in the library is near about 13,166. It includes varieties of excellent books. The Library contains textbooks on Education as well as other subjects, reference books (Dictionaries, Encyclopedias on different subjects, Yearbooks, Atlas, Directories, Surveys, Dissertations etc.) and general books.
Government Publication Books such as National Book Trust, New Delhi, National Council of Educational Research and Training, New Delhi, Publication Bureau Panjab University, Chandigarh, Indira Gandhi National University, New Delhi, Kurukshetra University Kurukshetra are also included.
General Books contain Personality Developments, Quiz Books, Religion, Social Problems, Languages, Literature (English, Hindi, Punjabi, and Sanskrit etc.), History and Geography, Biographies of reputed personalities, Autobiographies etc.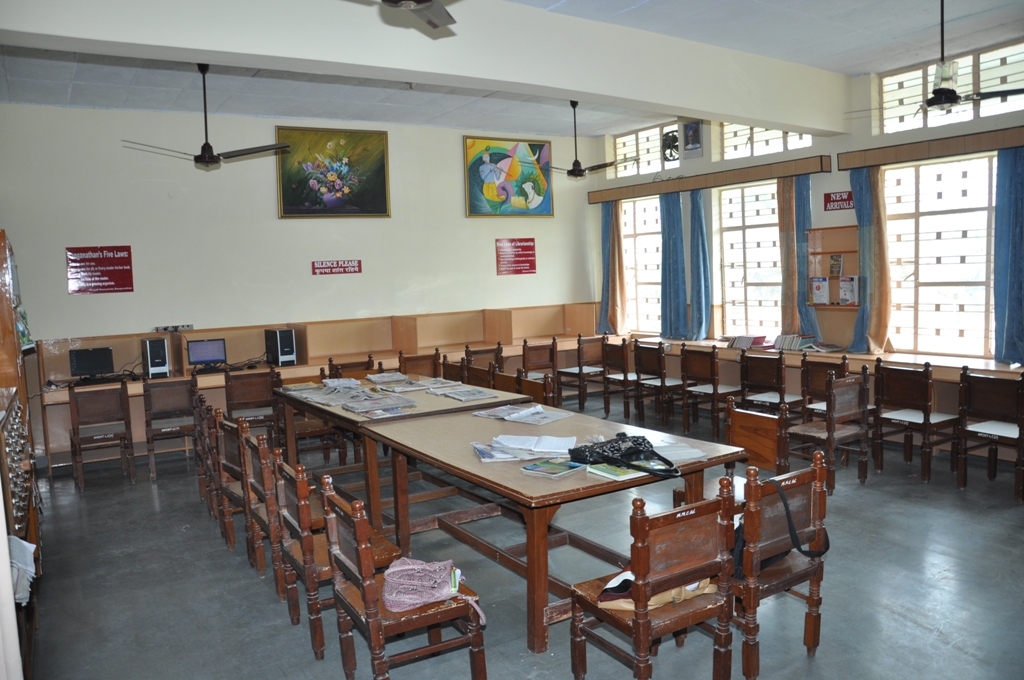 Besides that, Library is subscribing to National, International, Printed and Electronic journals and Magazines on Education, Environmental Science, and other science, Arts subjects.
The collection also includes current as well as old volumes of Journals, Magazines, Career guidance books and News bulletins about employment. Apart from the borrowing facility, the library has reading room facilities also.
The students are totally dependent upon the library for their requirements related to B.Ed. & D.Ed. courses and the collection is sufficient to support their needs. Internet is also accessible to the students in the library. Concrete steps are being undertaken to access the e-resources through DELNET, New Delhi.
It also holds the main audio-visual collection comprising education as well as VCD and DVD titles in all subject area genres.
"Library is the heart of the educational institute and it is to this pupils bring varied experiences, problems and questions and then discuss and pursue them in search of new light from the experience of others."

John Dewey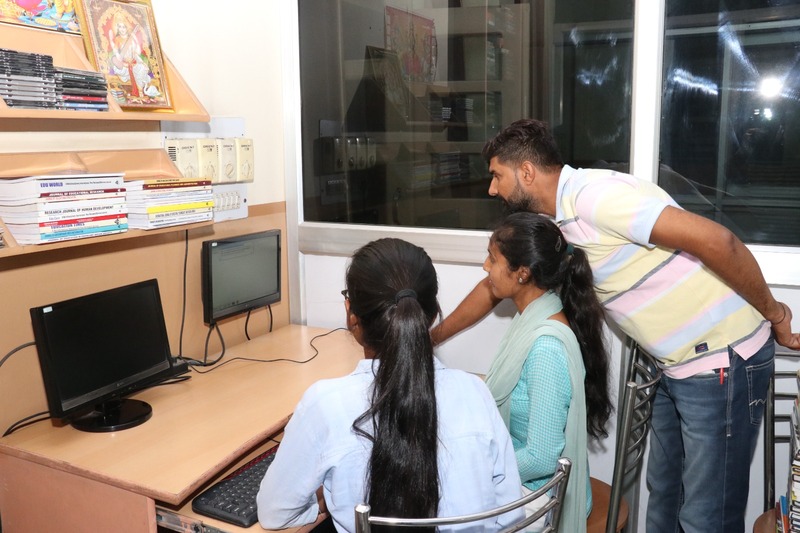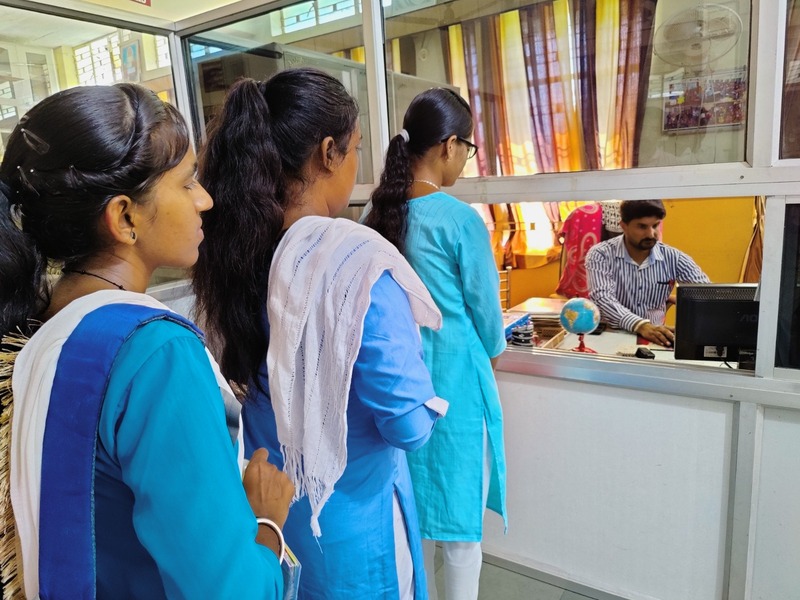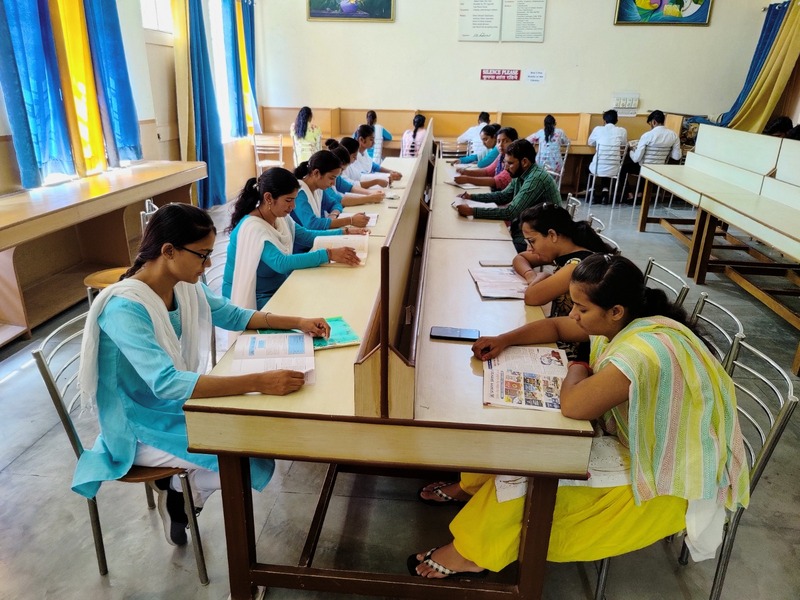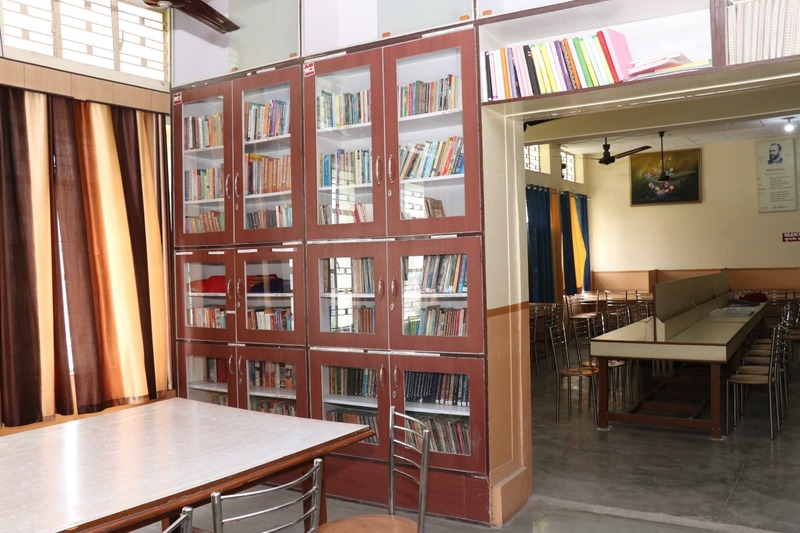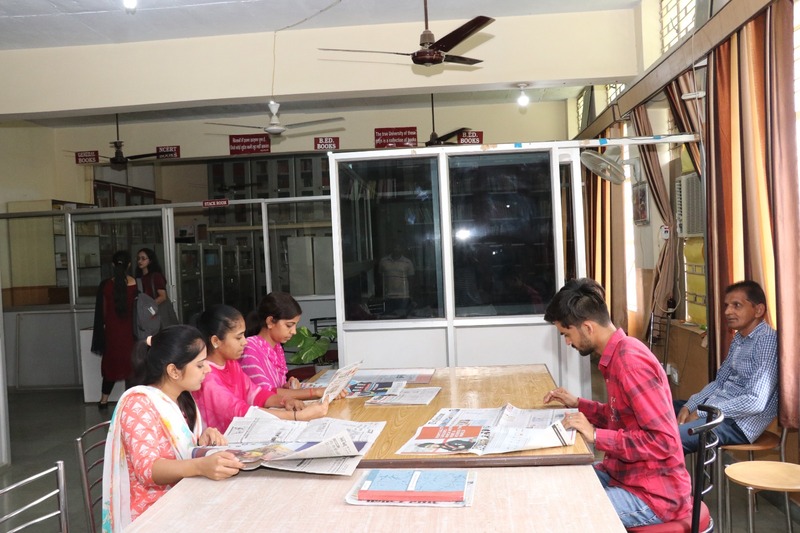 General Rules
Every reader entering the library should sign in the Visitor's Register kept for the purpose at the entrance gate of the Library.
Personal books are not allowed in the Library but in certain cases with the permission of the Librarian, books may be taken in.
Silence should be observed in designated quiet areas in the Library. Cell phones should be kept on silent mode so as not to disturb other users.
Readers are not allowed to take their belongings inside the Library.
Seats in the Library cannot be reserved.
Eating and smoking are not permitted within Library premises.
Writing or making any kind of mark in a book or a periodical is forbidden.
Cutting or tearing of any photo or page from any publication is prohibited.
Any student caught mutilating or stealing Library materials will be referred to the Disciplinary Committee.
Behave with the staff nicely in order to get good and quick service from them.
Library Staff has the right to ask anyone causing disturbances to leave the Library.
The institution has set up a Library Advisory Committee. The committee helps in reviewing various library resources and students' access to the books available in the library. It decides the additional requirement from year to year and writes off obsolete books.
Library Committee consists of the following:
Dr. Janak Mehta, Principal Chairperson
Mr. Mangat Ram, Librarian Secretary
Dr. Kavita Rani Asst. Prof. in English, Member
Dr. Gunjan Narang, Asst. Prof. in Commerce, Member
Mr. Balwant Singh, Asst. Prof. in Education, Member
Ms. Sunita Talwar, Lect. Hindi (D.Ed.), Member
The committee is empowered to review various library resources. The committee normally meets quarterly in a year and in some special cases emergently.
The Principal can convene its meeting with the faculty and student teachers when required.
Library Resources

| Name of Item | Number of Item |
| --- | --- |
| Books | 13375 |
| Titles | 5630 |
| Magazines | 15 |
| Journals | 14 |
| Newspapers | 12 |
| Audio, Video Demonstrations related to B.Ed./D.Ed. Course | 272 |
| General Books | 3115 |
Librarian's Message
I am proud of giving a picturized sketch of Manohar Memorial College of Education, Fatehabad LIBRARY with detailed information regarding Library Rules, the working of the Library Committee, the details of Library Collections, Journals etc. for the information and guidance of Students and Faculty members well-set in the form of 'Library Information Brochure.'
Leaving no scope of any information left over, the Faculty members of staff and students are always welcome to raise queries and get a prompt reply.
This attempt of mine, I hope, will be rightly appreciated by all who go through it.
With regards and love,
Mangat Ram
Librarian